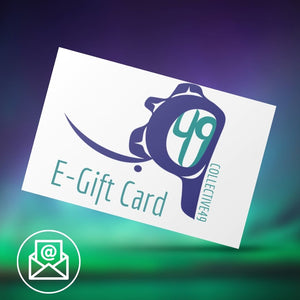 Need help finding the perfect gift? Give the Collective49 E-Gift Card. From earrings to ulu's, there is something for everyone to choose. 
E-Gift cards are digitally delivered by email and can be redeemed online for any purchase made on the Collective49 marketplace. The recipient will enter the gift card code at checkout to redeem.
Please note this is an electronic gift card. Physical credit card sized Collective49 Marketplace Gift Cards are also available.