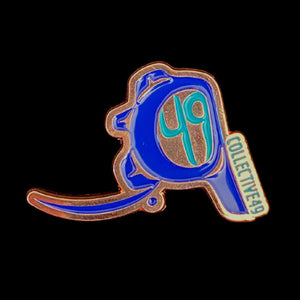 This enamel pin is a contemporary continuation of the use of copper honoring traditional Northwest Coast values. Our NWC formline logo was designed by Tlingit artist Donald Héendei Gregory.

The use of coppers represents an important role in many Alaska Native cultures. Native copper came from the interior of Alaska and the Northwest Coast regions. This highly valued resource was distributed widely through extensive trade routes and ceremonies.
Perfect for jackets, vests, hats, backpacks and more.
Enamel pin measures approximately 1 3/4" x 1 1/4"
Free shipping included