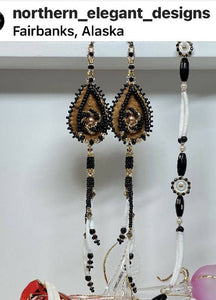 6 3/4" earrings in black and gold colors.
Moose hide pendant is 1 1/2" by 1" and has a beaded flower.  Has dentalium shells, Swarovski pearls, black spinel, onyx and gold plated beads.
All earrings are made with 8# weight thread and you have a choice of niobium or kidney shaped ear wires.
Necklace available separately